By Sandra Gargate
Have you ever tried to find your way in the dark without the help of a light? If you have, you may have suffered the painful consequences of a stubbed toe, or worse!
As a parent longs to see their child walk safely and firmly, likewise, our God in heaven also longs for us to follow His light, because it is the best way for our lives.
10 months ago, in the city of Pucallpa, Coach Tito Braga began doing sports ministry with only four children on the small soccer field at his church. But then, little by little, the mothers of these children invited other children to join and the group expanded to include nieces, nephews, schoolmates and neighbors' children.
Among this group of children was Luis, a boy who was invited to participate in the team by one of his aunts. He was very kind and laidback and enjoyed learning new sports techniques and the teachings of God's word. However, Luis had a burden in his heart that gave him a bad attitude towards his mother and family at home.
When Luis learned of Christ's love through the teachings of God's word, he began to change his attitude with his mother; God's word was illuminating and changing his heart day after day. The God of light made Luis a child of light — a little candle for his family and friends to see!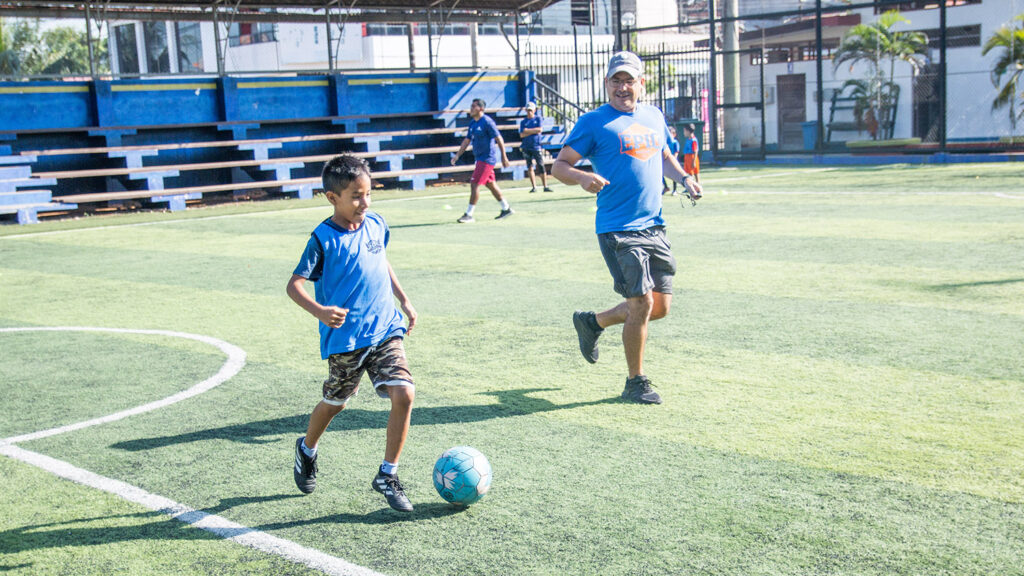 This new change in Luis' life was a great light to other children and adults in his community. One day, his neighbor asked Luis' mother where Luis went every Saturday, because she had seen that now he was an obedient and different child and she wanted her son to be the same. Luis' mother replied that he attended the sports ministry of the church, and so the neighbor began to send her son as well.
More and more, the light of Christ is reflected in the lives of Luis and the children of the sports ministry of the Pucallpa community, impacting others and encouraging them to follow Christ. Give thanks with us for this little community of light!
"You are the light of the world. A town built on a hill cannot be hidden. Neither do people light a lamp and put it under a bowl. Instead, they put it on its stand, and it gives light to everyone in the house. In the same way, let your light shine before others, that they may see your good deeds and glorify your Father in heaven." Mt. 5:14-16