Since 1893, SIM's motto has been "By Prayer." 
By prayer, SIM and its many ministries have seen God do amazing and marvelous things—thousands of new churches planted, millions coming to faith in Jesus Christ and growing as His disciples, and communities all over the world transformed by God's grace.
People often think of prayer as something we do before we begin ministry. However, we believe that prayer is a ministry by itself. Our vision and hearts' desire is to ultimately see many thousands of churches around the world using the platform of sports to touch millions of lives with the love of Jesus Christ.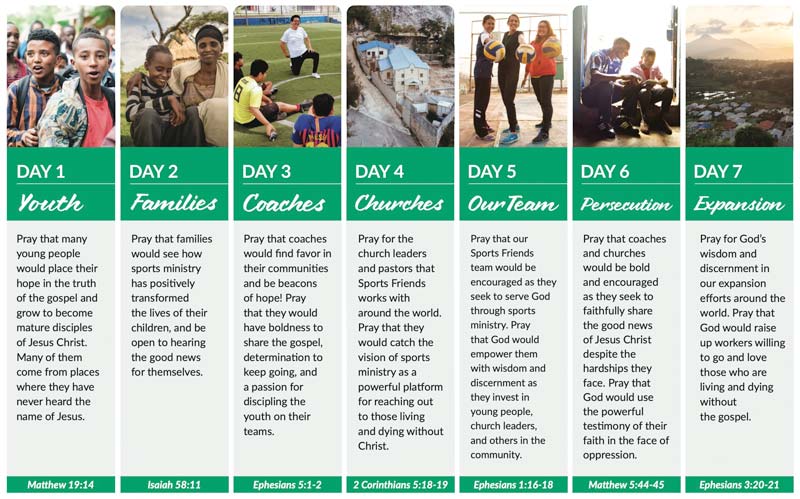 If you'd like to pray regularly for the Sports Friends ministry, check out this brief, 7-day guide. Thank you for joining with us in seeking the Lord!
Sign up below to receive a short prayer request to your inbox each weekday.