Share the hope of Jesus with young people around the world.
Your gift will bring the truth of the gospel to young people, their families, and their communities.
Here's what your donation could do
could provide a soccer ball, volleyball, or netball to one coach and their team
could train and equip one new coach ready for ministry
could provide advanced discipleship training for one coach
could train and equip 20 new coaches ready for ministry
could support one national staff member for a year
Giving from outside of the USA? Make a gift via SIM in the UK, Canada, or Australia.
Are you looking to make a gift in honor of a loved one? Please email [email protected] for more information.
Interested in making a monthly gift?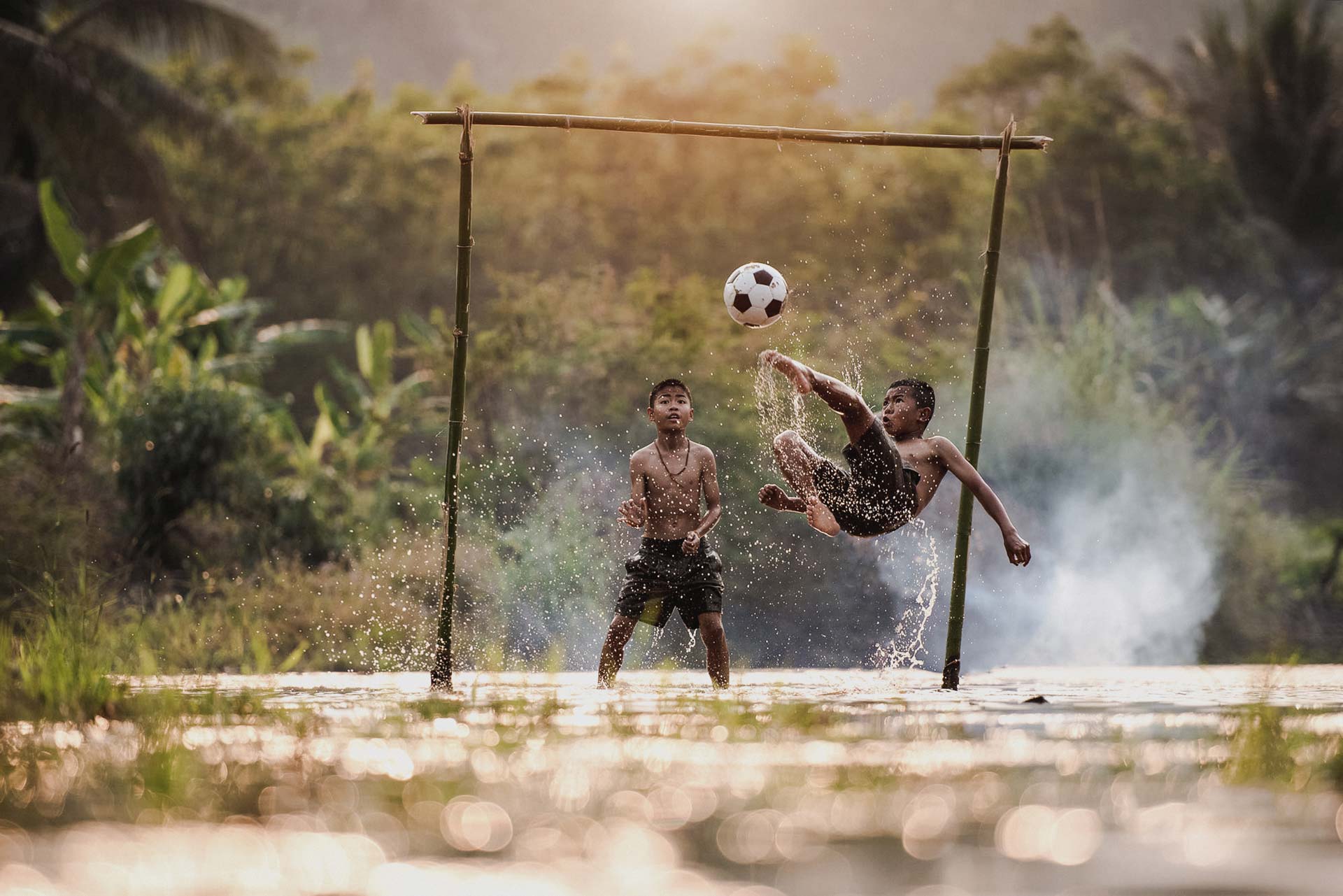 Give monthly and you'll become one of our Game Changers, a passionate community invested in reaching young people, their families, and their communities with the life-changing love of Jesus Christ.
Frequently Asked Questions
I want to mail in a check rather than give online. What should I do?
If you prefer to mail a check and are in the United States, checks should be made payable to SIM USA and mailed to:
SIM USA
14830 Choate Circle
Charlotte, NC 28273
Please note Sports Friends in the memo line of your check. For all gifts received by mail, an official tax receipt is generated and mailed to you.
If you prefer to mail a check and are not in the United States, you can find your closest SIM office here.
Can I designate my gift to go towards a specific Sports Friends country?
Yes, you will need to search for one of the project numbers below when making a donation on your local SIM website:
Ethiopia: 092764
Ghana: 094008
Kenya: 092150
Malawi:096754
Nigeria: 096549
Peru: 091153
Senegal: 095190
Southeast Asia: 098289
General Fund / All Other Countries: 099803
Will I be sent a receipt for my donation?
Yes, when making a donation online, a receipt will be sent to the email address provided. For donations made by mail, a receipt will be issued to the mailing address provided.
How much of my donation covers administration?
We strive to ensure that your donation is used effectively for maximum impact. For every $1 you donate, 84 cents goes directly to support our field based activities related to training and equipping coaches and empowering effective sports ministry programs. 16 cents goes toward mission-critical finance, donor development, human resources, government relations, and other administrative expenses.
How is Sports Friends committed to financial integrity?
Sports Friends is a ministry of SIM and all donations are received by an SIM office. SIM has annual internal and external audits. In addition, SIM is also a member of Missio Nexus and the Evangelical Council for Financial Accountability (ECFA). You can learn more about SIM's financial accountability here.
Where should I direct my questions about giving?
If there are any questions about giving that are not addressed above, please contact us.
Sports Friends is a ministry of SIM and all donations made by persons in the United States are received by SIM USA. SIM USA is a registered 501(c)(3) tax-exempt organization approved and recognized by the Internal Revenue Service. As such, contributions by the public are deductible for income tax purposes as allowed by law.